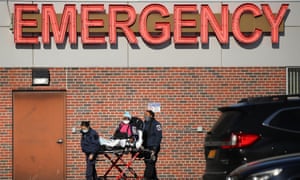 More about the coronavirus stimulus package is coming out this morning. Multiple reports confirm that the package will likely be around $900 billion and may include another round of stimulus checks.
The checks will likely be less than the $1,200 that was sent to Americans in April, Politico is reporting. It doesn't seem like it includes funding for state and local governments, which Democrats were pushing for, or Mitch McConnell's "liability shield" for businesses to protect them from Covid-related lawsuits.
Politico's Jake Sherman said on Twitter that the package is nearly ready to go, and negotiations could wrap up as early as this morning, presumably if all goes perfectly.
The bill may receive pushback from progressive Democrats. Congressional Progressive Caucus chair Pramila Jayapal said in a statement that the caucus is "united" in the position that "any package must include direct survival checks and enhanced unemployment assistance".
US Representative Rashida Talib, a vice chair of the caucus, tweeted this morning that she will not vote for a bill that does not have checks or unemployment insurance.
Updated

Good morning, this is Lauren Aratani.
Congress' top leaders will continue talks over the long-anticipated second coronavirus stimulus package. After months of negotiations – interrupted by the confirmation of a new supreme court Justice and the presidential election – the top Democratic and Republican leaders indicated yesterday that they are finally on their way to agreeing on a new bill.
For months, Republicans have been gunning for a stimulus package with a much lower price tag than what Democrats want. The two sides seem to have found common ground on a $908bn relief package – over $1 trillion less than the first stimulus package.
Democrats have been voicing their frustration over the bill's low price-point. Speaking on Good Morning America Kamala Harris, the vice-president elect, said, "I don't understand the hesitation. The people are suffering."
"The moratoriums on evictions and foreclosures are about to end. The extensions that people need for benefits are very real. And the people here in Washington DC have got to stop living in a bubble," she continued.
But congressional leaders seem to be relieved that talks are at least heading somewhere. Senate majority leader Mitch McConnell said yesterday that the two sides are "making significant progress".
"I'm optimistic that we're going to be able to complete an understanding sometime soon," McConnell told reporters yesterday. "We're not leaving here without a Covid package".
House speaker Nancy Pelosi said the leaders will be resuming talks early today and "we'll be on schedule to get the job done."
Here's what else is happening:
At a rally in Atlanta yesterday, Joe Biden slammed Georgia's Republican senators, David Perdue and Kelly Loeffler, for playing into Donald Trump's election fraud narrative. Biden said the two "fully embraced nullifying nearly 5 million Georgia votes". Early voting in Georgia began this week as all eyes are on the two races that will determine which party will control the US Senate.
The US saw 198,357 new Covid-19 cases yesterday and 3,019 deaths according to Johns Hopkins University, yet skepticism over public health measures like mask mandates continue to pervade communities in the country. A Republican mayor in Kansas resigned from her role after receiving intense backlash over supporting a mask mandate.
Stay tuned for more live updates.
Updated